Staff News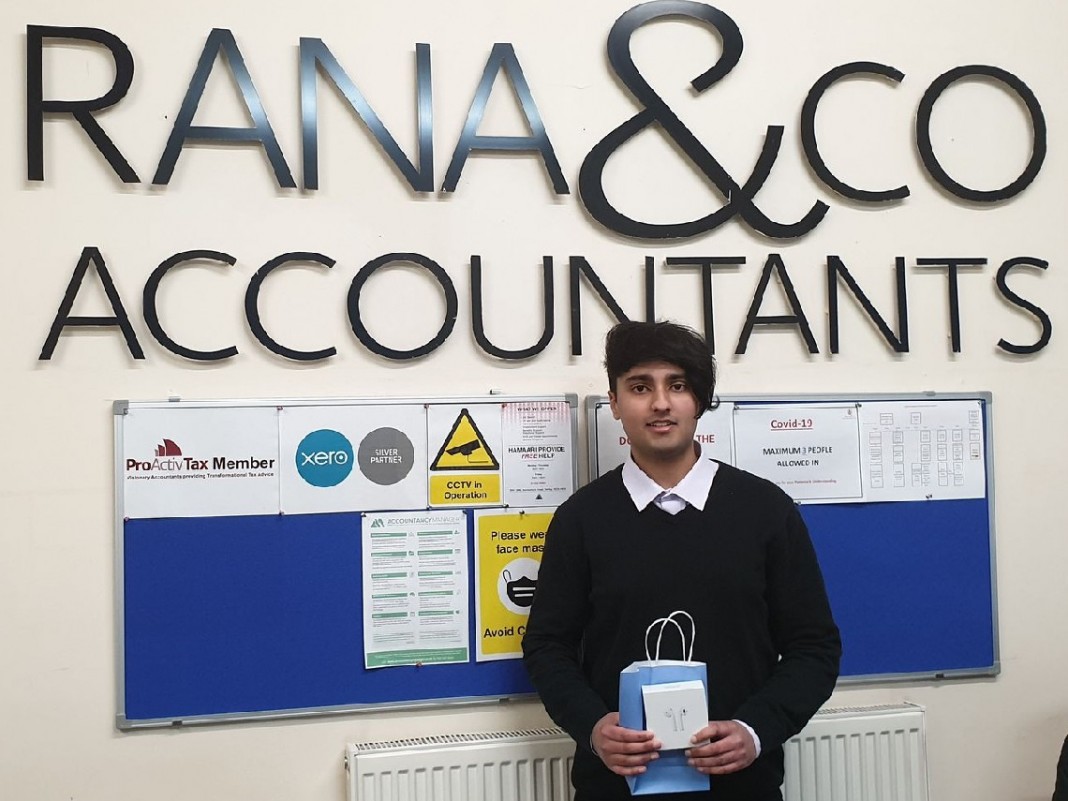 Congratulations to Qasim Shah for achieving his AAT Level 3 in accountancy services.
We are very proud of Qasim who is very much a part of Rana & Co Accountants Team of Rising Stars and professionals.
Qasim started his AAT apprenticeship in June 2019 and has been working with us since then as an accounts assistant.
Qasim, pictured above is proudly holding apple AirPods 2.0 as his reward from Rana & Co for his recent success.
"I'm very happy working with Rana & Co Accountants, they have supported me and encouraged me to grow my career in accounting and this is just the start. I am equally happy with my AirPods and would like to thank Mr Rana and all the team for acknowledging me in this way".
As well as supporting clients with professional cloud accountancy services, Rana & Co care about their staff and teams of people who come to work alongside their organisation. With their personal service approach and strong ethics and values to business, we asked Mr Rana what he thought about Qasim's achievement.
"We are delighted and really happy for Qasim, he has worked hard to achieve the AAT Level 3 in accountancy. We believe in rewarding our staff and encourage career progression too, happy staff means happy customers". Concluded Mr Rana.
Well done Qasim!